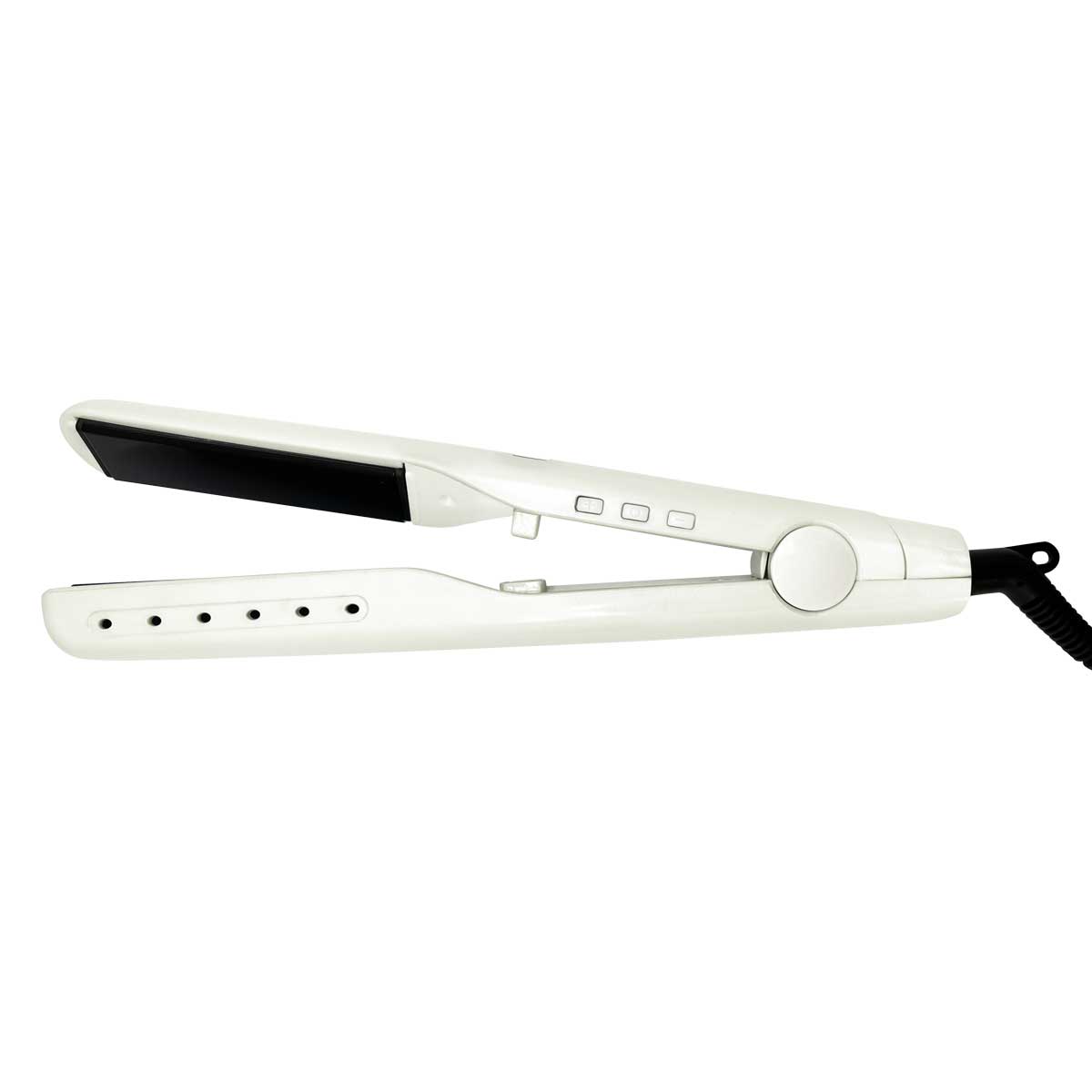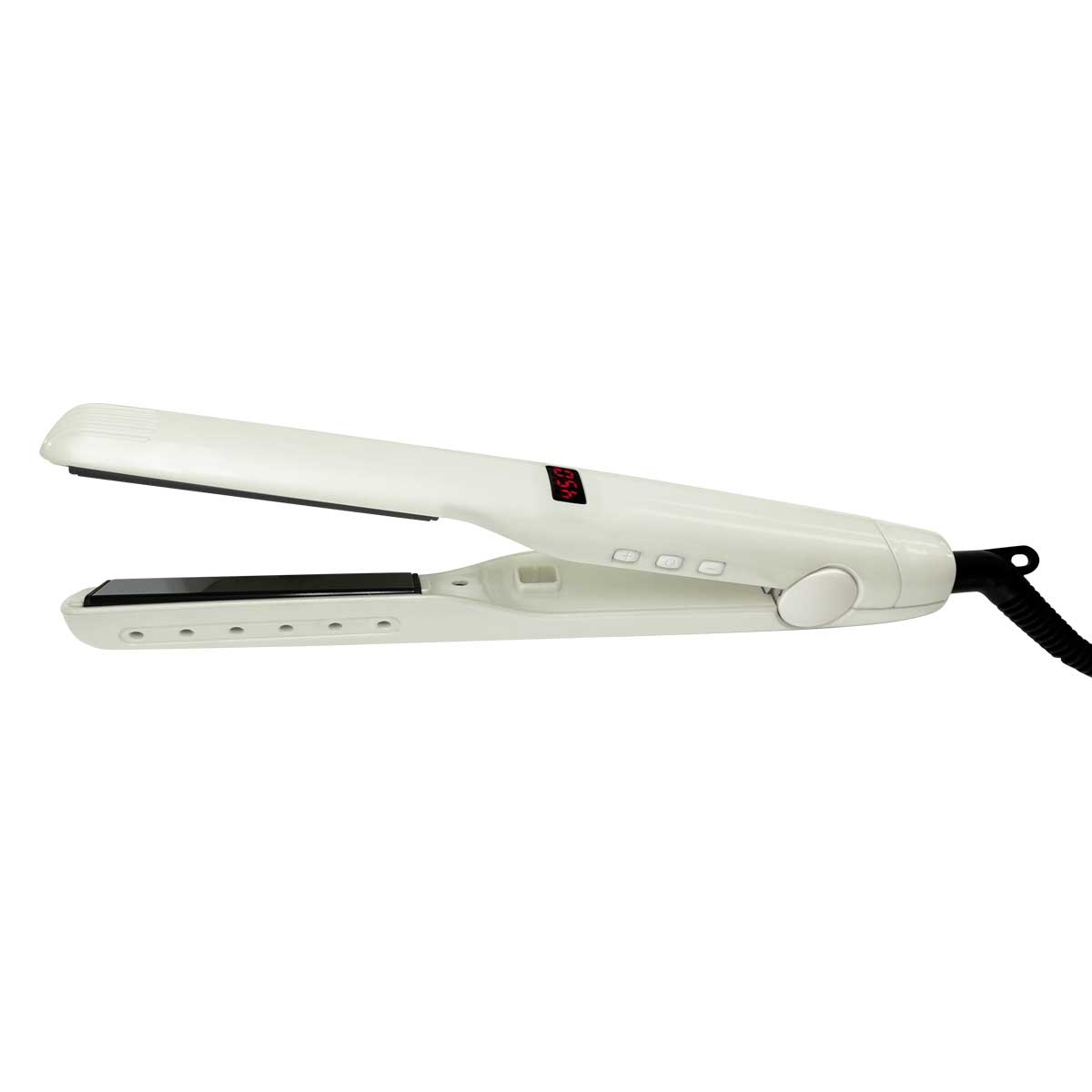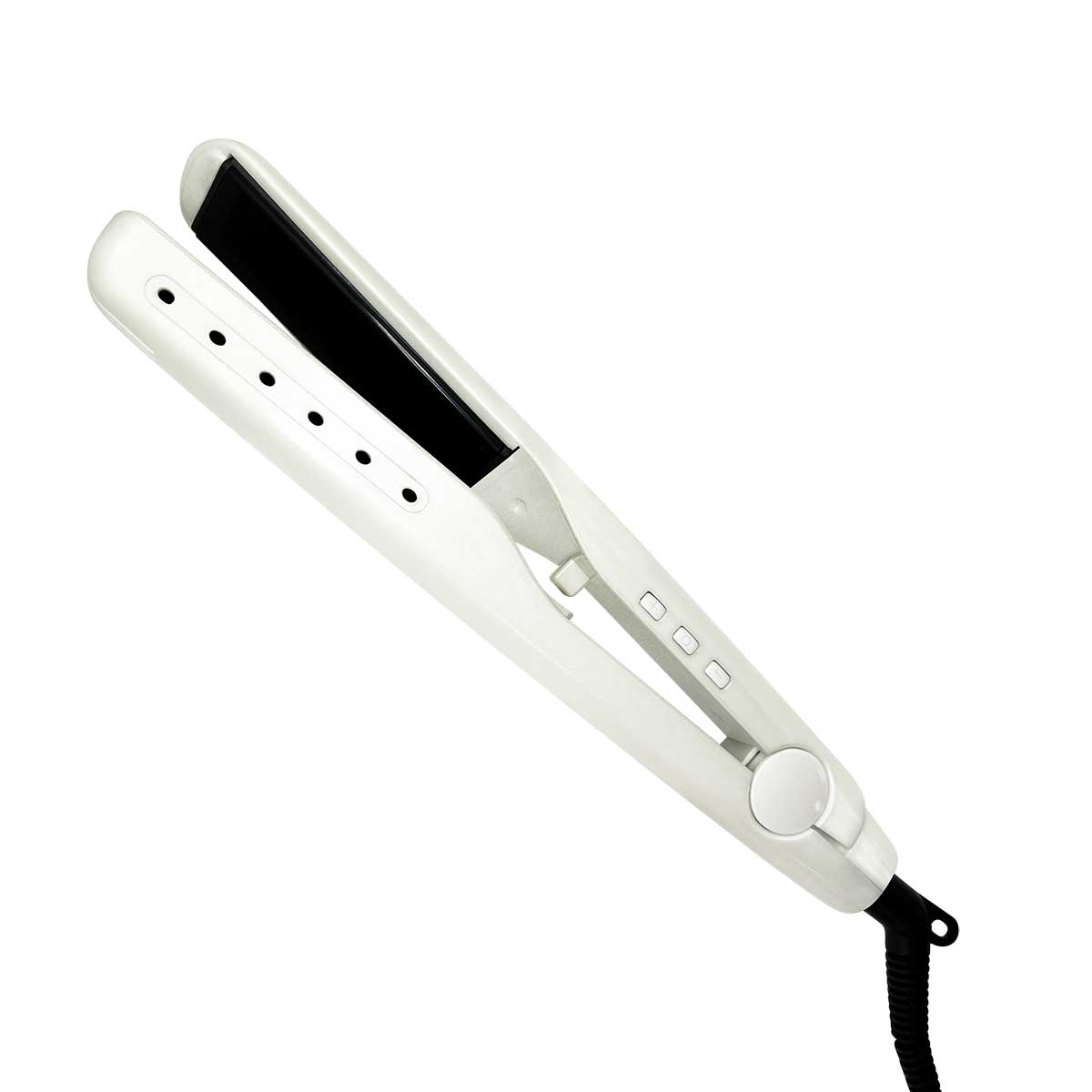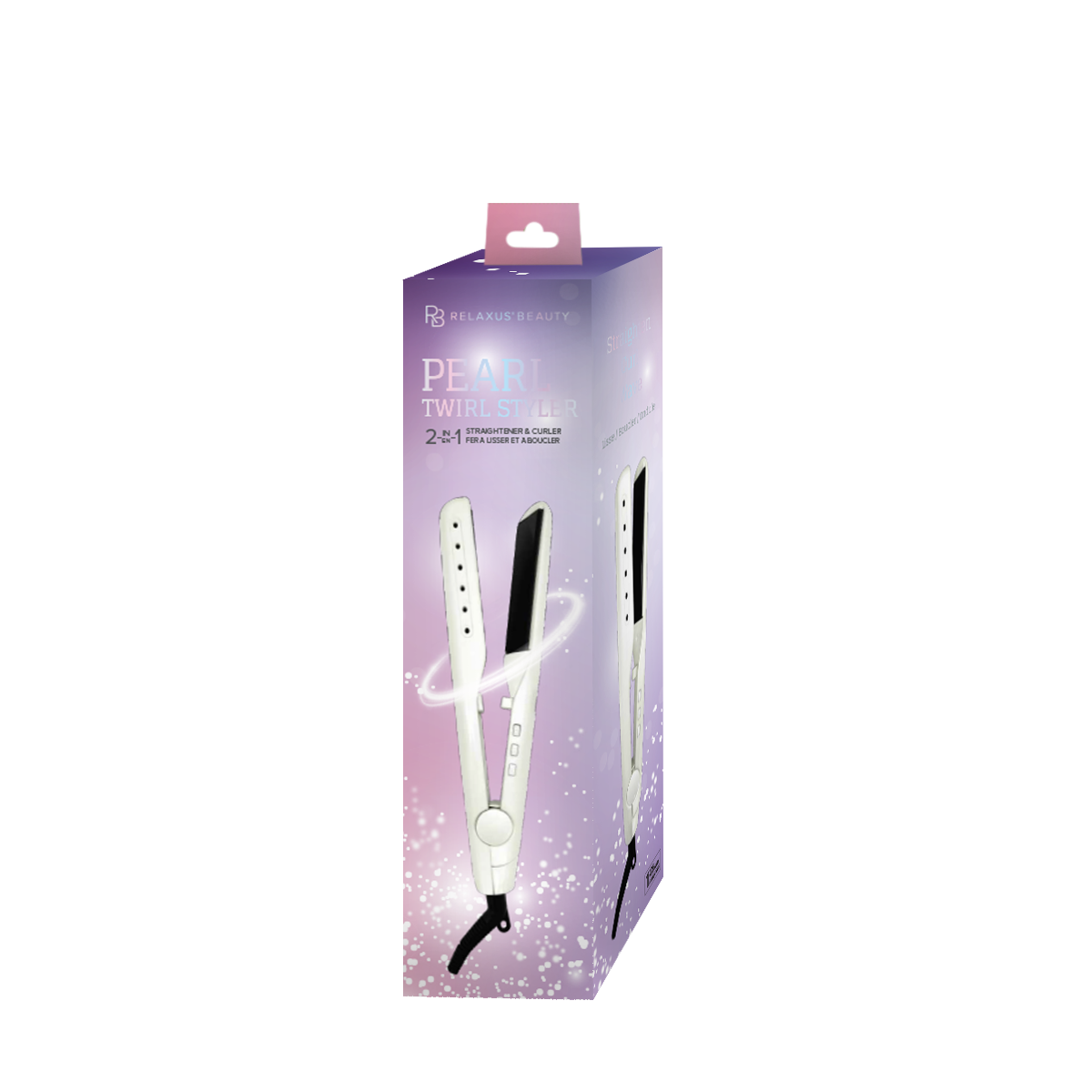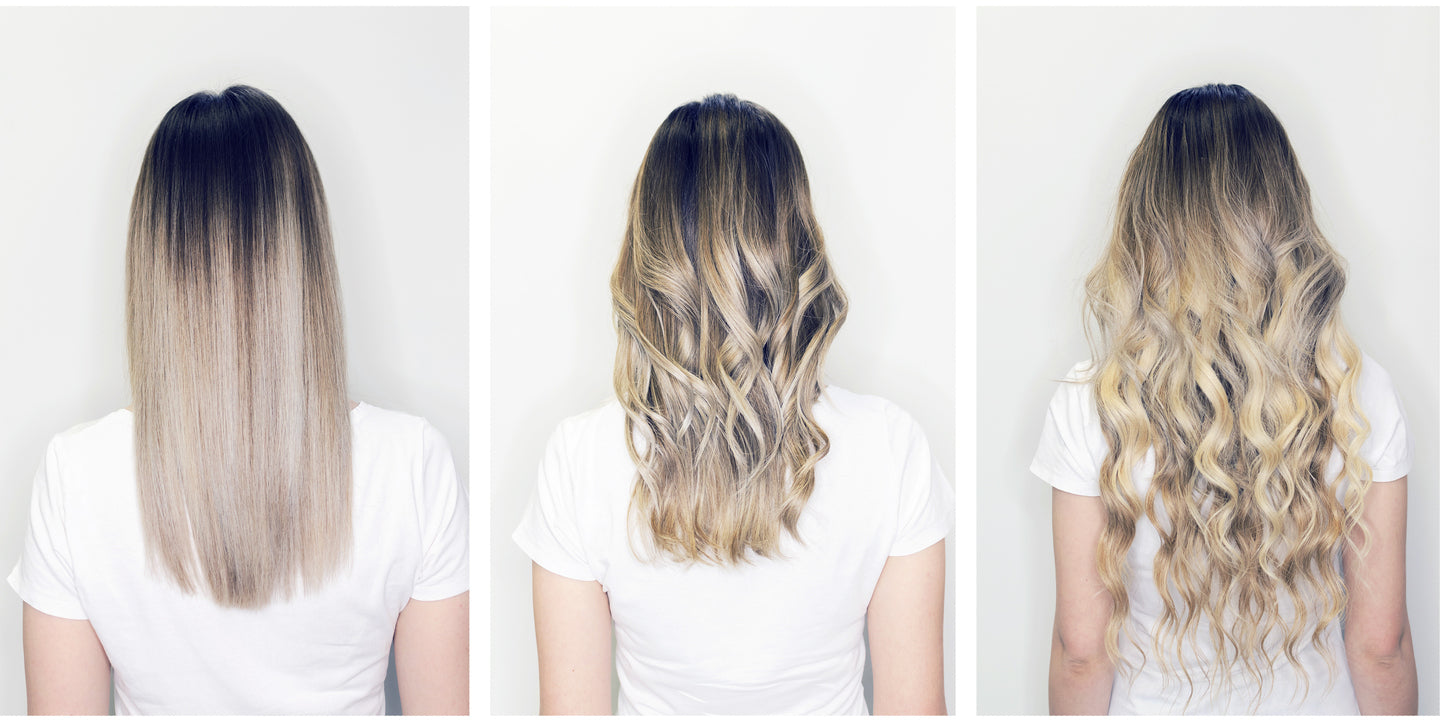 Regular price

$80.00 USD

Sale price

$60.00 USD

Unit price

per
Free standard shipping on orders over $99
Shipping Hair Dyers to the USA
Introducing our revolutionary 2-in-1 Straightener and Curler, the ultimate styling tool for achieving versatile looks effortlessly! Say goodbye to the hassle of juggling multiple hair tools and embrace the convenience of a single device that caters to all your hairstyling needs.
Whether you desire luscious beachy waves, bouncy curls, or a sleek and straight look, our innovative product has got you covered. With its ergonomic design and advanced features, it's time to unleash your creativity and transform your hair into stunning styles.
Equipped with state-of-the-art ceramic plates, our straightener and curler heat up rapidly and distribute heat evenly, ensuring optimal styling results. With a maximum temperature of 450 degrees, you can tame even the most stubborn hair types with ease, achieving professional-quality results in the comfort of your own home.
Worried about forgetting your preferred temperature setting? Fear not! Our straightener and curler boasts a convenient memory function that remembers your last used setting, allowing you to effortlessly recreate your favorite styles time and time again. Say goodbye to tedious adjustments and hello to consistent results.
To enhance your styling experience, we've incorporated an extra-long 360-degree swivel cord, providing you with unparalleled freedom of movement and flexibility. No more tangling cords or limitations that hinder your hairstyling process. With our device, you can enjoy a seamless and enjoyable styling experience.
Safety is our utmost priority, which is why our 2-in-1 Straightener and Curler comes with an auto shut-off feature. After one hour of inactivity, the device will automatically turn off, giving you peace of mind and ensuring energy efficiency. So even if you forget to power it down, our device has got you covered.
Love to travel? Our product is designed with your wanderlust in mind. With dual voltage capability, it is perfectly suited for use around the world. No more worrying about incompatible power outlets or the need for additional adapters. Simply pack your 2-in-1 Straightener and Curler and embrace your signature style wherever your adventures take you.
Say hello to effortless styling and bid farewell to cluttered countertops filled with various hair tools. Experience the convenience, versatility, and superior performance of our 2-in-1 Straightener and Curler. Unlock a world of hairstyling possibilities and embrace your true beauty with every strand. Order yours today and let your hair become your canvas!
We currently only ship in Canada and USA.
Please allow 1-3 business days for order processing.
All orders are processed and shipped on business days only, Monday through Friday, excluding major holidays. Orders placed on Saturday or Sunday are processed on the following business day.
Flat-rate Shipping in Canada and the USA.
FREE Shipping on orders over U$99.00 after discounts and taxes.
Shipping Hair Dyers To The USA: Unfortunately, at this time, we cannot ship Hair dryers to the USA.
Our office, warehouse and Vancouver store/ showroom will be closed over the holiday period from Monday, December 26th until Tuesday, January 3rd, when we will start processing orders again.
We will continue to accept orders online, but they will be processed from January 3rd, not between December 26th and January 2nd.
Please ensure you place your orders, ideally in advance of the following cut-off dates.
Side note: these dates are subject to change if adverse weather conditions impact our ability to ship orders.
British Columbia: Monday, December 19th. 
All other provinces: Friday, December 16th.

Washington, Oregon, Idaho,

 Thursday, December 18th. 
All other states: Friday, December 15th.
Thank you, if you have any queries or questions, don't hesitate to Contact us.
Danger
Do not use styling tools in the presence of water or while bathing, showering or washing. If the styling tool falls into water while plugged in, do not retrieve it unless the primary power source shut off. Never use styling tools with bare or wet feet, as this could cause electrical shock or injury.
Burns
The styling tool is sweltering hot and can burn your skin. Do not touch any heated element while the styler is plugged in. Be sure to give the styling tool sufficient cooling time.
If you do experience a burn, stop styling and tend to it immediately. Always use a heat resistant protection glove for hair styling if offered.
Be sure to turn the styling tool "off" after every use. Never leave a styling tool unattended when plugged in or turned "on".
Do not set a styling tool down near flammable surfaces or on top of delicate materials, plastics or any other materials sensitive to heat.
If you must set the styling tool down while plugged in, do so only on a heat resistant surface.
Defects
Always inspect your styling tool before use and do not use if any section appears to be damaged.
Don't hesitate to get in touch with us for any warranty repairs.
Relaxus Beauty is not responsible for any damages caused by improper or unintended use.
Any warranty claim requires an original purchase receipt and detailed pictures of your styling tool.
Storage
When you finish using your styling tool, unplug it and give it time to cool before storing.
Do not wrap the cord around your styler, as this may loosen the connection or cause fraying. Handle the cord gently and avoid sharp bending and twisting.
Store in a safe, dry location for future use, out of children's (and pets) reach.